What it looked like when we brought it home.


Here it is when we were test fitting the "new" front sheet metal we got for it.


Here it is after some cleanup and primer from the transmission back.


Here it is after finishing the front of the tractor in primer and then fenders and hood. They're not perfect but look a lot better than when we started.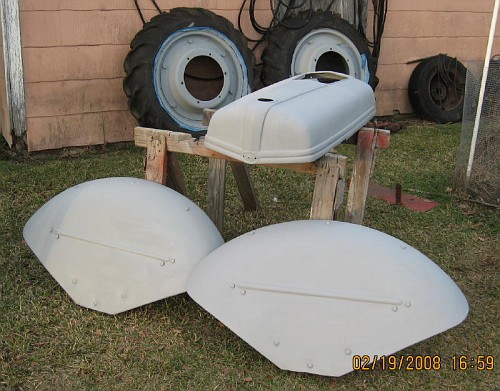 Here it is after some grey paint. We used this grey because my dad already had it and we did not like the look of the dark grey that is sold for the 9N/2N. It is about the same color as the grey primer but more shiny.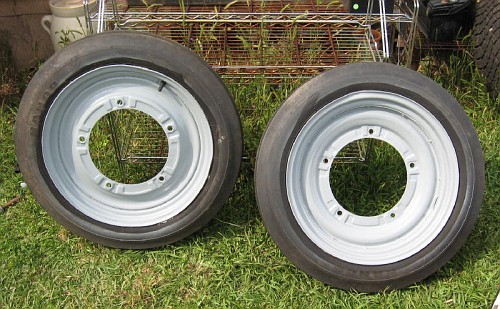 Here it is after we got it moble. It's starting to look like a tractor again!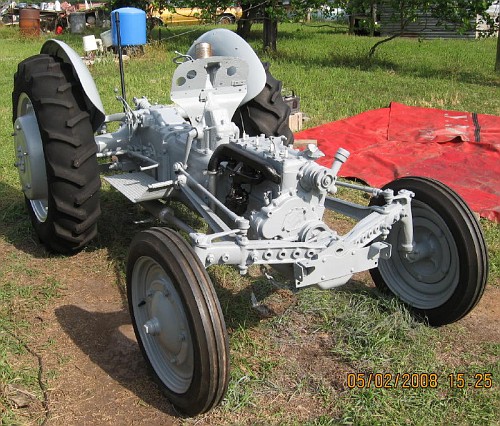 Well, it runs again! Just a few details to take care of and then we will install the sheet metal.


Here it is done! It took ten months but it looks pretty good to me especially considering how it looked when we started.


(We could not find a good looking grille so we fixed up the one that came with the tractor. It was pretty rough.)
(If we can find a good one we will swap it out.)


Ford "289" Tractor
(Part 2N, part 8N, and part 9N.)